France is one of the world's top producers of good quality wine and no matter where you go in the country there are wine yards that produce hundreds of thousands of bottles of wine every year. A good tip for those who are in the country and who want to try wine t asting is to look for those wine yards that offer free tasting – many do!
Bordeaux
The climate in Bordeaux is generally very good and this helps to make the fabulous wine that this region is known for. Most wines grown in the region are a blend of Cabernet Sauvignon and Merlot and most people who want to buy the Grand Cru wines that are produced in the area such as those from St Emilion and Pomerol could find that they are paying out a lot of money. However, there are plenty of good quality wines from the region that will not break the bank. One wine that comes highly recommended by the experts is the Monbazillac wine from the Bergerac area.
Burgundy
Again, people could find that they are paying out a lot of money for the best wines from this region but ther e are always other options. The best vineyards can be found throughout the Saône Valley from Dijon to Macon. The wines grown in this region are generally made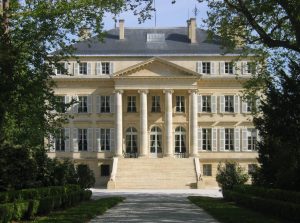 of the Chardonnay grapes for white wine and Pinot Noir grapes for the reds. This is a great valley to explore by bicycle and with plenty of wine yards there are plenty of stopping points.
Beaujolais
Head just south of the Burgundy region and there is the Beaujolais region. Every November, the new Beaujolais Nouveau is released. Unfortunately, this wine is often not really good enough to be drinking when it is compared to the good quality wines that are produced elsewhere. The marketing behind this wine has brought a lot of attention to the area but can detract from the good quality wines that you can find in the same region. Visitors should try the Brouilly and the
Moulin à Vent wines, both made from the Gamay grape.
Loire
The Loire Valley has made the Muscadet wines famous. These are often used to accompany various seafood dishes. Wine has been produced in this region for centuries and it was Louis XIV was responsible for choosing the Melon de Bourgogne grape which thrives in this slightly colder climate. Visitors will find the Sancerre vineyards close to Orleans and the Pouilly Fumé vineyards are close by.
Alsace
Located close to the German border, this is also a colder region but it is known for producing very good quality wine. These are very similar to the Riesling wine that is produced in Germany. However, the way in which the wines are fermented leaves the French wine a little drier than their German counterparts.