When people think of wine yards they often think about sun-kissed vines on the gentle slops of hills in France and Italy. However, they are not all like that and there are a few wine yards that have a much more interesting location.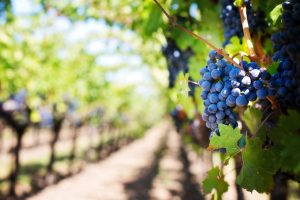 Lanzarote
The La Geria Vineyard is extreme in the sense that the land and the terrain are not typical for growing vines. The soil on the island is mainly lava fields and sand and the Atlantic winds are not the wine grower's best friend. The lack of rain can also be a problem. However, the wine yard overcomes these problems by growing the vines in wide and deep pits that will hold what little rainwater there is and help to protect the plants from the wind.
Tahiti
From lava-based soil to coral soil, the Domaine Dominique Auroy wine yard on Tahiti also has to overcome a number of problems associated with growing vines in order to produce good wines. This wine yard was established in the early 1990s and can now produce more than 40,000 bottles of good quality wine every year. The plants are only 100 yards from the lagoon and not even 400 yards away from the edge of the Pacific Ocean.
Norway
The often-Arctic temperatures of Norway have not stopped wine production in this region. This extreme wine yard is the Lerkakåsa Vineyard is the most northerly commercial wine producer in the world. Located at Telemark, the vines have been growing here since 2008. Visitors can spend some time at this vineyard and even book to stay overnight.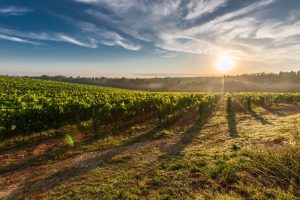 Argentina
Argentina is well-known as a wine-producing region but it does have its share of xtreme wine yards. The Bodega Colomé vineyard has been producing wine for centuries but it is the world's highest vineyard, with vines growing at around 3000 metres above sea level.
Sahara
Egypt is not really well-known for its wine, but there are vineyards here too. Most people forget that the ancient Egyptians were known for producing their own wine. These days production is on a far smaller scale but there is a commercial vineyard near Luxor. Irrigation technology helps the wine yard to produce a Chenin Blanc, a Viognier and a Blanc de Noirs.
Cape Verde
The island of Fogo in the Cape Verde islands might not be the wine enthusiast's first thought when it comes to a good quality wine but they do produce and export wine from here. The vineyards here are located within a volcanic crater and they are jointly owned by around 1000 residents. Those who really want to visit an extreme wine yard can do no better than stop off on this island when they are in the area.