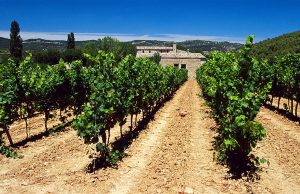 California is fast-becoming known as a good quality producer of wine and there are plenty of wine yards that tourists can visit, both to try the wine and to pick up a bottle or two. Most of these are located in the Napa Valley.
Navarro Winery, Philo
Philo is located in Mendocino County and here visitors will find the Navarro wine yard. The wine produced here is dry and aromatic and has proved to be a good competitor to wines produced in the Alsace region. The winery has also produced an excellent zinfandel – one that has been recognised with award after award – as well as an acclaimed pinot noir rosé wine. The good news for the visitors is that the cost of a good bottle of wine from the Navarro wine yard is fairly modest when compared to some. Those who can't make the trip here can pick up a few bottles via mail order.
Saxum Vineyards, Paso Robles
This is a fine Californian wine that was launched in 2002. The vineyard was a family owned piece of land and the terraces had to be carved out of the rock. This land used to be part of the ocean and when the terraces were created the excavation uncovered many fossils of whale bones. Despite this start, the wines became popular immediately and met with the approval of the critics. Each year this wine yard produces around 5000 cases of red wines and customers wait impatiently. Some years have produced wine considered to be so good that they have become a must for any wine buff's cellar.